This last week was ridiculously fun and crazy. Last Saturday was Jonathan's birthday and a group of about 30 of us met up for BBB (Bowling, Burritos, and Boobs). Thanks to the last "B" it was a night I will never forget for reasons that I can't quite mention on here.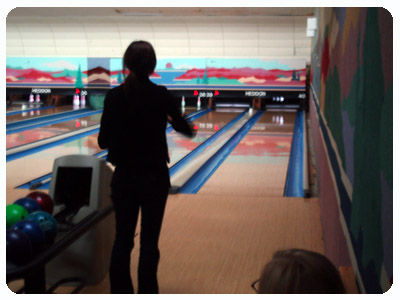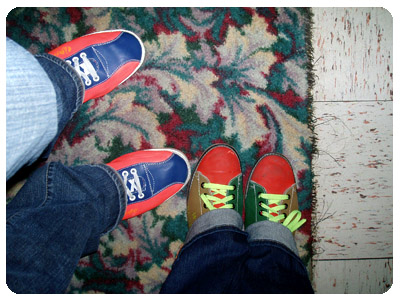 The longest table ever at La Huerta. This picture doesn't do it justice.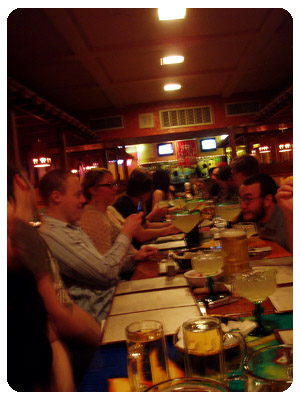 Thursday night was a night that I looked forward to for quite a while. The Paper Hearts, Lucero, and Cory Branan played the biggest show that the Dickson Theatre has ever held. The line was insane – about 4 people thick and stretched all the way down Dickson Street for a good hour or two. Everyone sounded great, but I was especially excited to see The Paper Hearts play again, this time on their own turf!
Brandy gettin "Memphis Style" BBQ before hand.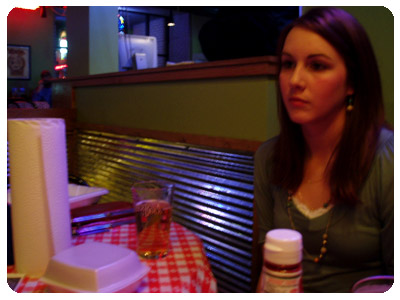 Cory playing first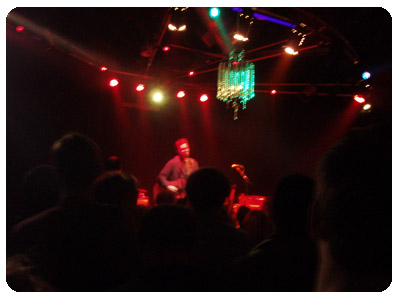 Laura & me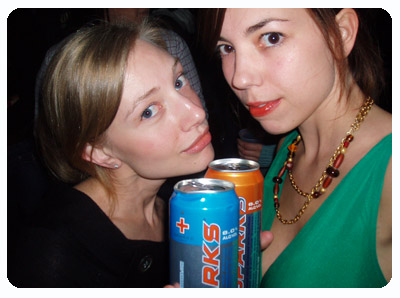 Michelle & Laura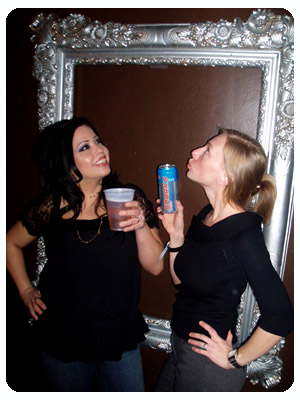 shoes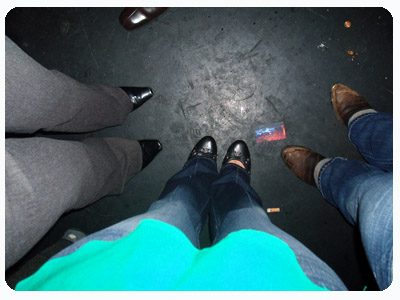 Genevieve, Me, & Laura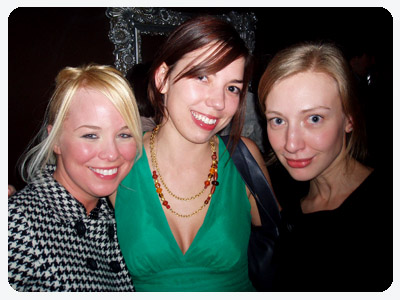 Tim & Bryan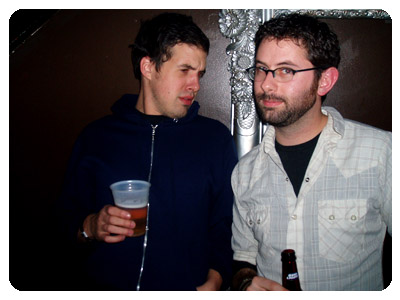 Todd, Dave, Tim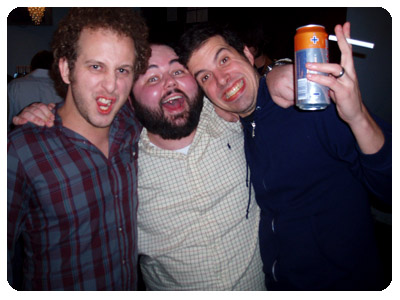 Primpin'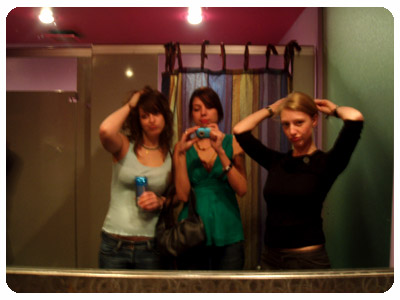 Half Cathy / Half me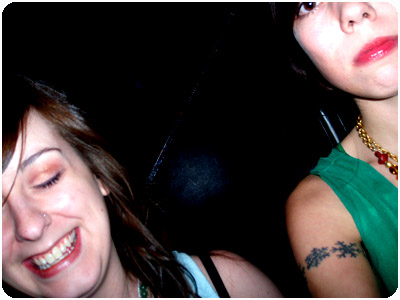 Husband & Wife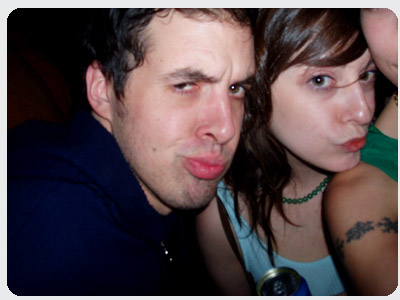 Sparks Light, all night!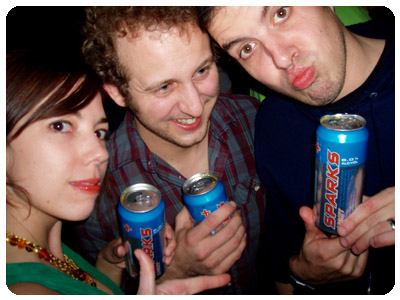 Some troll & me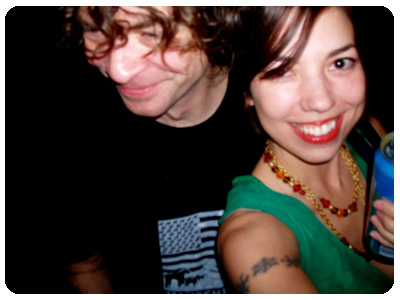 Karen, Me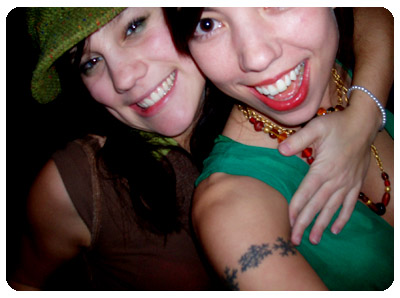 "Do you want me to go swim in the garbage on the floor?"
"Yes!"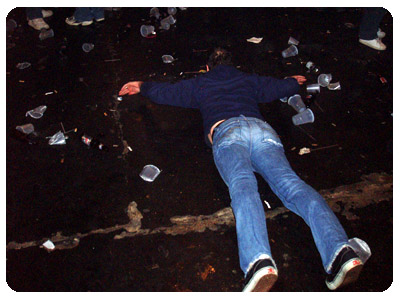 Me (yet again) & Brandy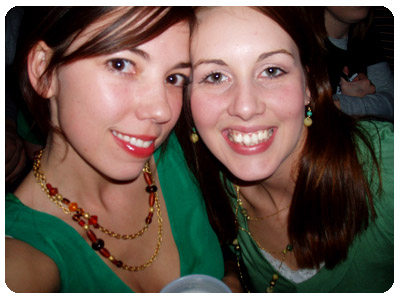 The Paper Hearts!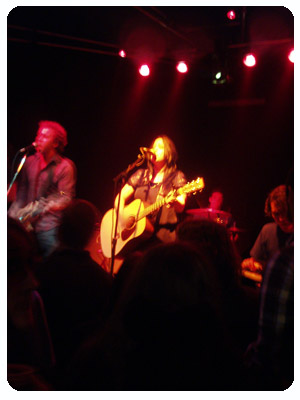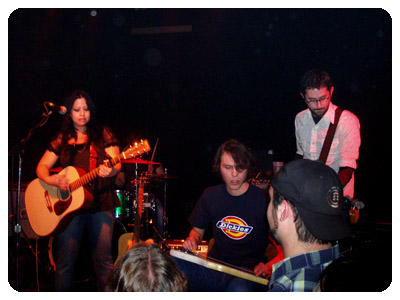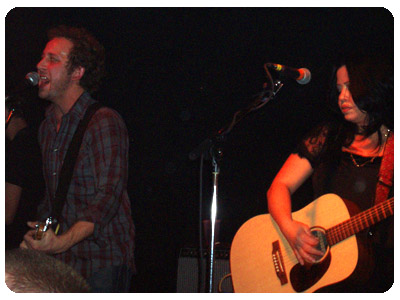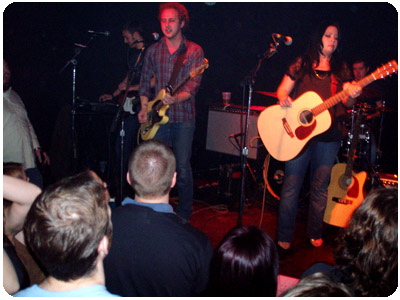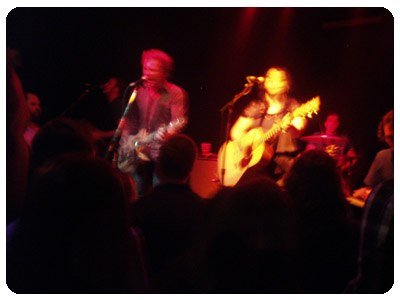 This one's for you Dave: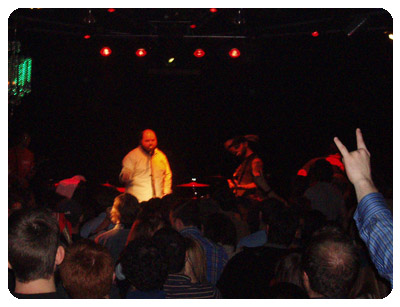 Todd & Cory singin w/ Ben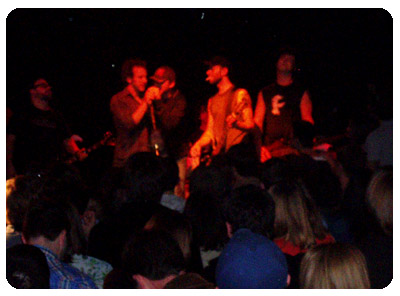 Cory & Tim @ the after party at Dave's.
This picture makes the party look lame, but it wasn't at all.
We left "early" at about 3 am.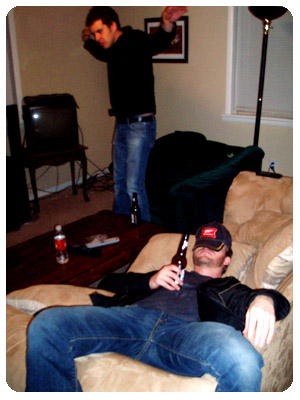 So, that's that.
Everything else is going wonderfully! School's back in session and engaged life is grand.
See ya'll laters..